"We Deliver Quality to
Concrete our Reputation"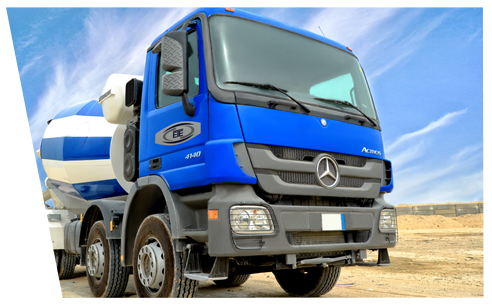 Modern Batching Plants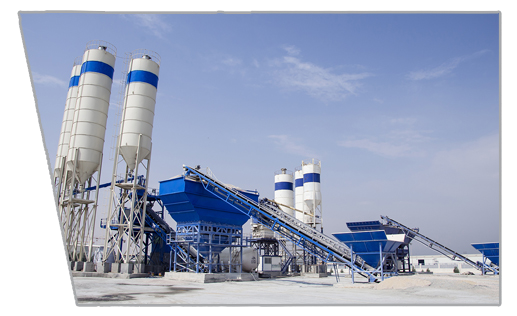 Modern Fleets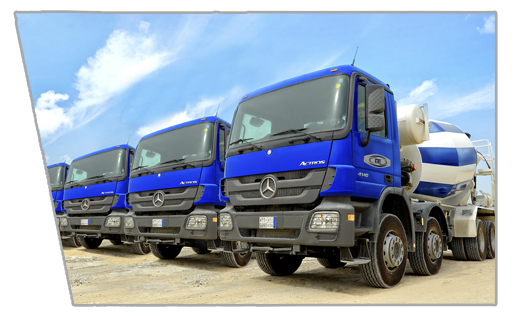 Quality Assurance
Quality Control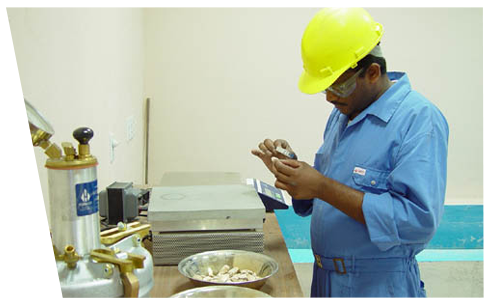 Fully Computerized
Batching Systems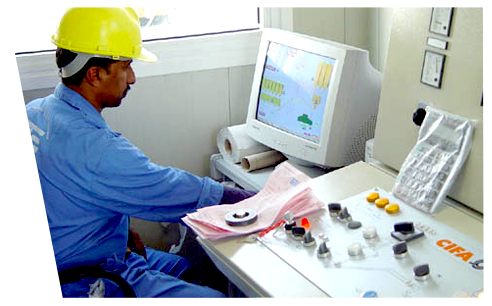 Quick Service
Efficient Deliveries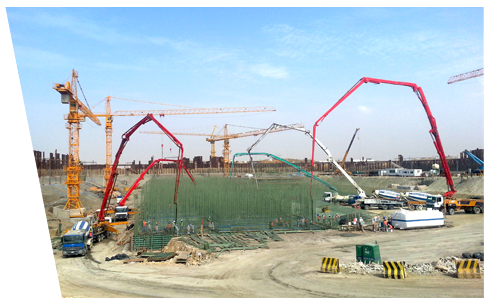 Our Company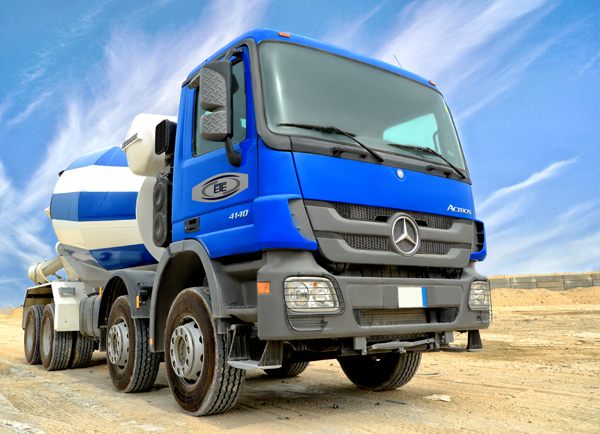 Eastern Trading and Contracting Establishment ( ETE.) was founded in 1971, as a general trading and contracting firm by Mr. Ali Abu Khamsin, the owner and the chairman. ETE Ready Mix Concrete division was established in 1976. Since, then ETE Ready Mix has built a reputation for quality, reliability, integrity, partnership and innovation.
Utilizing the most current technology, combined with day- to -day on site work, ETE Ready Mix has earned a legacy of high quality in the production and sales of ready-mixed concrete. The strategic locations of our plants that are scattered over prime industrial, residential and commercial locations in the Eastern Province, coupled with modern fleets of concrete pumps and delivery transit-mixers, enable ETE to serve its customers efficiently and quickly. All our batching plants are fully computerized which allows us to supply the most accurate mixes to our customers. All these factors give ETE Ready Mix the ability to operate with a state- of- the- art dispatch and delivery system.
Our appreciation for the need to supply high-quality concrete has never been over emphasized. Raw materials are especially selected from reliable and good quality sources to ensure their compliance with both local and international standards. Stone aggregates are supplied to our plants from our own quarry and crusher plants that are located in Al Summan and Korais areas, 220km and 185 km respectively, away from Dammam. Our raw materials are transported by the company's own modern transportation fleet. The fact that we have our own crusher plants and transportation fleet provides us with a clear advantage of being able to perfect our delivery timings and services to our customers.
The laboratories at each plant are staffed by highly qualified technical personnel who daily, not only closely monitor the incoming materials but also carry out extensive tests on concrete to ensure its compliance with the relevant specifications. Moreover, ETE Ready Mix has embarked on developing its own Research and Development Center that will be staffed by highly qualified materials' engineers who will be monitoring and experimenting the most updated innovations in the concrete world.
Given the quality control capabilities, know-how and history of diversified production in commercial, industrial, residential and governmental projects, ETE Ready Mix has been very competitive, reliable and secure in providing a professional service. Our drivers, plant personnel, technicians, sales representatives, engineers and corporate support staff all share a commitment to quality and are available for all aspects of a project, from developing necessary design mixes to trouble shooting concrete-related problems in the field.
Over 30 years of experience and distinguished service and quality, have given ETE Ready Mix a solid reputation for being one of the best suppliers of ready- mixed concrete in the area. Through the years to come, the management at ETE will be having a very challenging responsibility to fulfill and that is to continue to provide its customers with the same services and quality it has been known for. That can only be achieved by sustaining our investments in our broad knowledge, technical capabilities and experience in the world of concrete

©2013 Eastern Trading & Const. Est . All rights reserved