"We Deliver Quality to
Concrete our Reputation"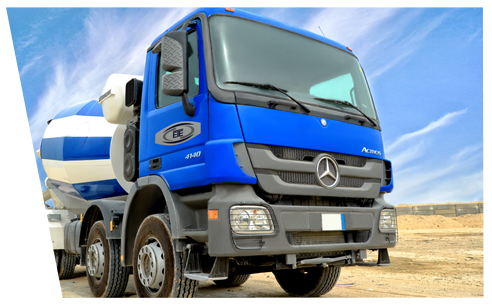 Modern Batching Plants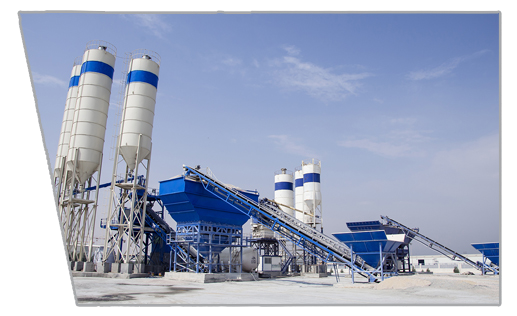 Modern Fleets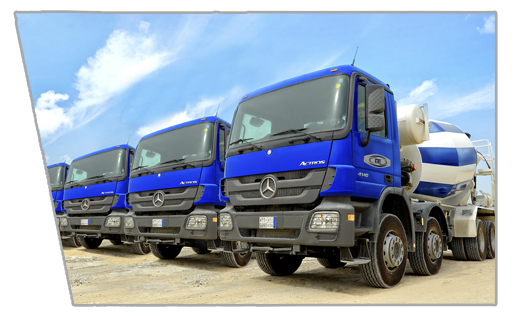 Quality Assurance
Quality Control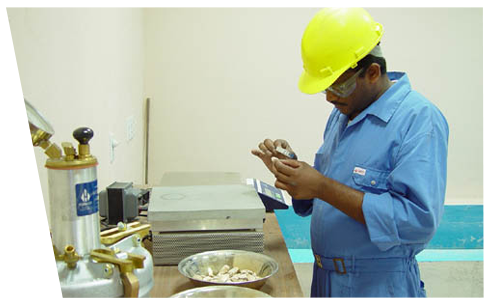 Fully Computerized
Batching Systems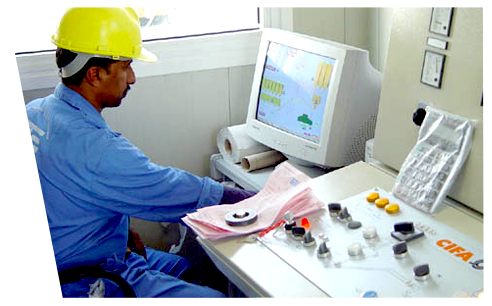 Quick Service
Efficient Deliveries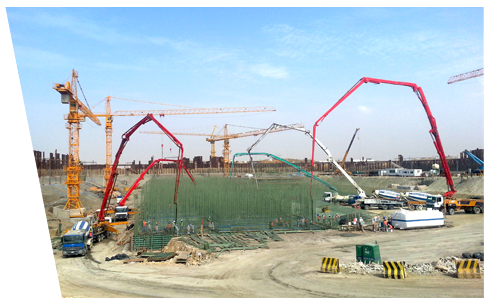 On-Site Plants
Our mobile and on-site batching operations service major industrial projects and remote rural communities. We have the capacity to mobilize within a very short period of time and deliver state-of-the-art services for any point regardless of its location and complexity. Our computerized mobile plants have the latest process control technology and quality control procedures capable of producing high volumes of specialized concretes with absolute consistency.
LIST OF ON-SITE PLANTS / MEGAPROJECTS EXECUTED BY ETE READYMIX
 

 

 

 

 

 

 

 

SN

PROJECT

MAIN CLIENT

CONTRACTOR

PROJECT STATUS

PROJECT DURATION

APPROXIMATE VOLUME

SUPPLY CAPACITY

 

 

 

 

 

 

SUPPLIED 
( m3)

 

 

 

 

 

 

 

 

 

1

King Abdullah University of Science and Technology (KAUST) -Thuwal, KSA

Saudi  Aramco

Saudi OgerBin Ladin

COMPLETED

2007-2009

700,000

300m3/hr

2

Princess Noura University for Women ( PNU-Riyadh )

Ministry of Monetary

Saudi Oger

COMPLETED

May 2009-
April 2011

1,000,000

300m3/hr

3

Khurais Oil & Gas Plant

Saudi Aramco

Hyundai, Astaldi

COMPLETED

2006-2008

250,000

200m3/hr

4

Manifa Oil & Gas

SEC

Kettaneh

COMPLETED

2008-2010

200,000

120m3/hr

5

Manifa Oil & Gas

Saudi Aramco

MAC, ETE AL OSAIS, Al Muhaidhib

COMPLETED

2009-
June 2012

100,000

180m3/hr

6

Independent Power Plant (IPP-11 -Durma Electric Co.)

SEC

Hyundai

COMPLETED

2010-2013

200,000

200m3/ hr

7

SEC Transmission Line ( Shamlool )

SEC

Abdullah Saad Al Rashed

COMPLETED

2005-2007

200,000

120m3/hr

8

Petro Rabigh

Saudi Aramco

Sumitomo

COMPLETED

2006-2008

500,000

300m3/hr

9

Saudi Arabian National Guard( SANG ) Housing Project Riyadh, KSA

Saudi National Guard

Saudi Oger

COMPLETED

2013-2013

500,000

200m3/hr

10

Rabigh Power Plant 2 ( RPP2 ) Rabigh, KSA

SEC

DOOSAN Heavy Industries

ON-GOING

Feb. 2010-ongoing

1,000,000

300m3/hr

11

Ras Al Khair ( Rolling Mill Project )
Ras Al Khair ( Cast House )
Ras Al Khair (Silo Port Facility )

MAADEN

Samsung Engineering

ON-GOING

Aug 2011 -ongoing

1,000,000

300m3/hr

12

Ras Al Khair Desalination Plant

SWCC

ACC/ SEPCO III

ON-GOING

Aug 2011 -ongoing

500,000

300m3/hr

13

Shaybah Oil and Gas

ARAMCO

Samsung Engineering

ON-GOING

Aug 2011 -ongoing

1,000,000

300m3/hr

14

Jeddah South Thermal Power Plant ( JSTPP )

SEC

Hyundai Heavy Industries

ON-GOING

Feb. 2013 - ongoing

700,000

300m3/hr

15

Shuqaiq Steam Power Plant (SSPP)

SEC

Hyundai Heavy Industries

ON -GOING

Jan 2014 - ongoing

1,000,000

300m3/hr

16

Jizan Refinery

SAUDI ARAMCO

CCC

ON-GOING

Jan 2014- ongoing

100,000

300m3/hr

17

Riyadh Metro Project

Arriyadh Development

Authority

SAMSUNG C&T

ON-GOING

Dec. 2014- ongoing

1,600,000

300m3/hr

18

Salwa Villas

Ministry of Finance

ETE Building & Engineering

ON-GOING

Dec. 2014- ongoing

500,000

300m3/hr

18

Independent Power Plant (IPP-13 -Durma Electric Co.)

SEC

Assad Said for Contracting Co., Ltd

ON-GOING

2015-ongoing

200,000

200m3/ hr

©2013 Eastern Trading & Const. Est . All rights reserved