"We Deliver Quality to
Concrete our Reputation"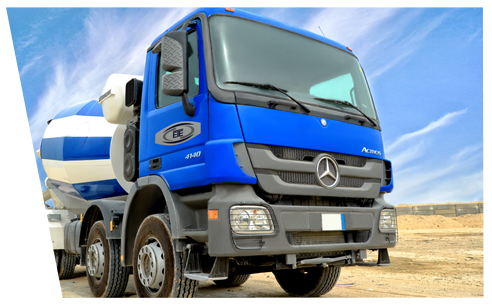 Modern Batching Plants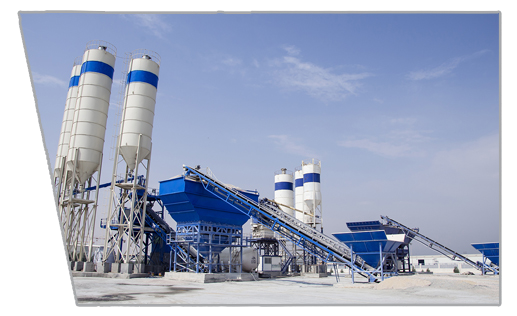 Modern Fleets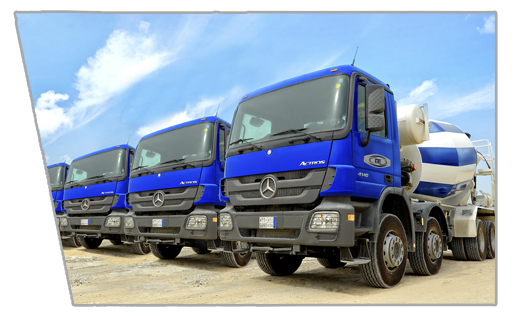 Quality Assurance
Quality Control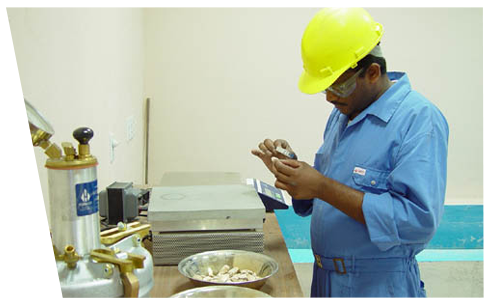 Fully Computerized
Batching Systems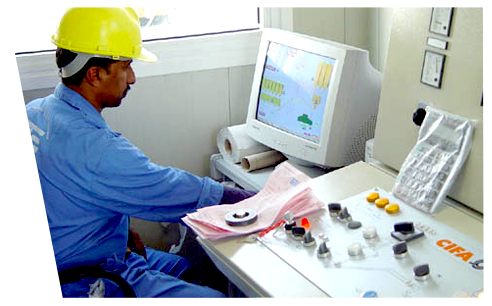 Quick Service
Efficient Deliveries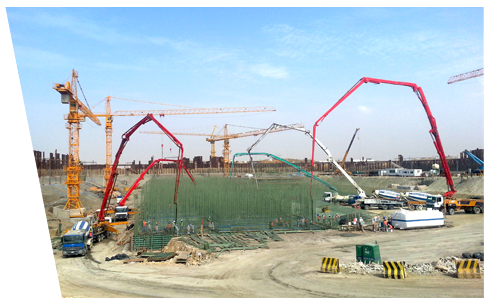 Vision & Mission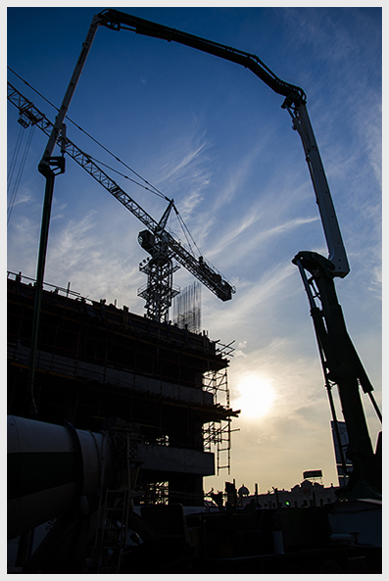 ETE Group employs around 7,000 people in the Saudi Arabia who work to our core values that underpin our commitment to corporate and social responsibility and sustainability including:
COLLABORATION – ETE Ready Mix works with stakeholders to develop programs that meet their needs

LEADERSHIP – ETE Ready Mix is a leader in the effort to build a more sustainable future for our company, industry, our society 

INTEGRITY – ETE Ready Mix insists that all employees carry out their responsibilities in line with the highest ethical standards.
Our Approach
At ETE Ready Mix everything we do is geared towards ensuring that we remain the supplier, employer, and being the solutions partner of choice.
We are constantly evolving in order to become more flexible in our operations, more creative in our commercial offerings, more sustainable in our use of resources, and more efficient in our capital allocation.
Customer Focus
We are committed to providing our customers with the most reliable and comprehensive array of building materials. To this end, we tailor our products and services to suit our customers' specific needs, from home and commercial construction, improvement, and renovation to infrastructure, industrial, and other specialty applications.
We strive to create value for our customers by focusing on more vertically integrated construction solutions rather than separate products. We foster long-term customer relationships by providing them with reliable, high-quality service and consistent product quality. We constantly adapt to our customers' needs through innovative products and financing schemes, providing them with solutions for the challenges they face in their specific market and business climate.
Sustainable Development
Sustainable development is embedded in our core business strategy and our day-to-day operations. We seek to build a smarter world through a simple and focused model that follows three main lines of action:
Enhancing our Value Creation: We seek to increase our operational efficiency through innovation and collaboration, in order to develop building solutions to meet the needs of the industry

Engaging our Stakeholders: Our long-term success rests on fostering positive, long-term relationships with key stakeholders.
Innovation
We recognize that the construction industry is shifting toward more cost-effective, efficient, and environmentally friendly solutions; this inspires us to be more innovative in conducting our business
Through our efficient and sustainable approach to innovation, from supply chain and logistics to plant production and technical centers, we provide our customers with the most reliable and creative construction materials.
Our Central Laboratory in Al – Khobar houses a state-of-the-art research laboratory. This laboratory has a unique and broad range of investigation tools and novel in-house testing methods that are available to ETE team. Our research center has considerable expertise in the following areas: new and enhanced construction materials; sustainable construction; cementitious materials (cement, fly ash, and slag); concrete and mortar products; admixture formulations; and aggregates.
 Values
Our values define the character of our company, just as much as the products and services .The values that provide the foundation of our organization are:
Collaboration
We work with others in a collective pursuit of excellence. Collaboration is at the core of all our relationships. We collaborate with customers, colleagues, suppliers, and other partners in order to reach common goals.
Integrity
We act with honesty, responsibility, and respect towards all the people and organizations with which we interact.
We aim to be leaders not only in the building materials industry, but also in all of our relationships. We are a company with a sound vision for the future based on sustainability, excellence, and innovation.

©2013 Eastern Trading & Const. Est . All rights reserved