"We Deliver Quality to
Concrete our Reputation"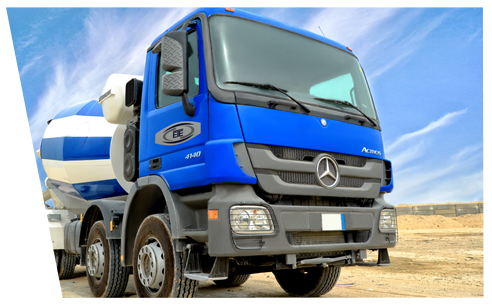 Modern Batching Plants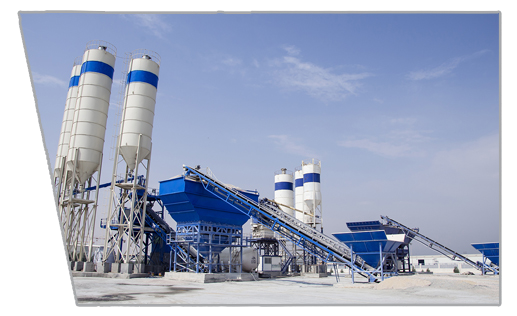 Modern Fleets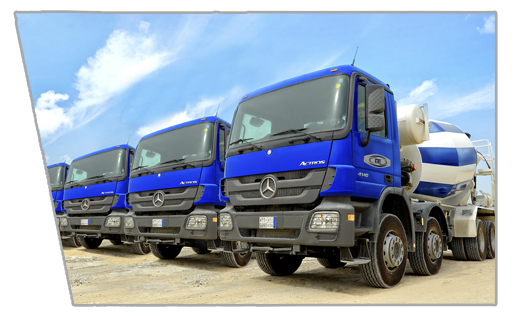 Quality Assurance
Quality Control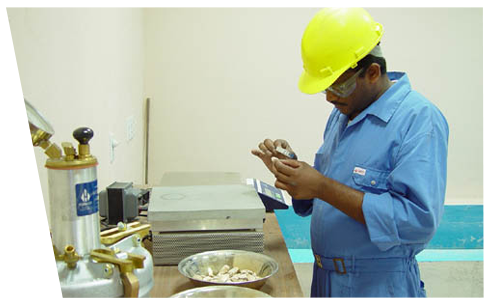 Fully Computerized
Batching Systems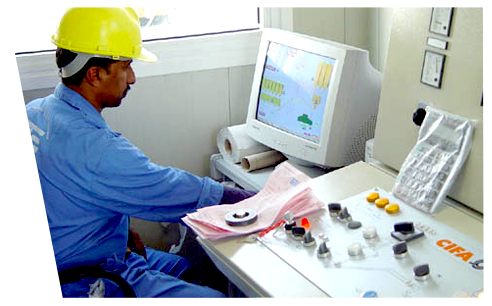 Quick Service
Efficient Deliveries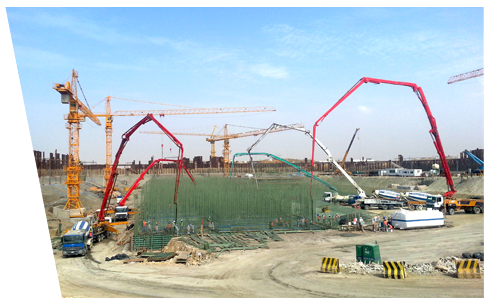 Details

Created on Sunday, 26 May 2013 08:33
Once a satisfied client tends to repeat itself resulting in series of projects, more business opportunities creating a long-term business relationship.
This is how we, ETE Ready Mix, consider a globally renowned and top rank construction firm, Hyundai Heavy Industries ( HHI ) , as they, once again entrusted us to be their exclusive concrete supplier for their upcoming mega-project, Jeddah South Thermal Power Plant-JSTPP-STAGE 1.
A perennial optimist, Eng. Morhaf Bu-Khamsin ( ETE Ready Mix- General Manager ) maintains a tight grip on every opportunity that comes along the way. As a result, on the 24th of February, 2013, Eng. Morhaf Bu-Khamsin  and Mr. Han-Ky Eum ( JSTPP-HHI –Site Director ) have signed the deal,  at the latter's site office  & that  signifies the commencement of Saudi Electricity Company's  ( SEC ) ambitious project.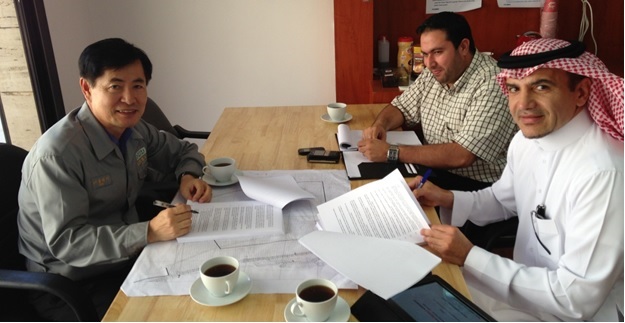 Contract Signing Photo Session : From L-R , Mr. Han-Ky Eum  ( JSTPP-STAGE 1-HHI Site Director ), Mr. Zakaria Ramadan , ( ETE Ready Mix -Sales and Marketing General Manager- Western Region ),  Eng. Morhaf Bu-Khamsin ( ETE Ready Mix- General Manager )
An enormous quantity of approximately 700,000m3 of concrete will be supplied to Hyundai by ETE Ready Mix through  an on-site batching plant facilities in a span of 3 years, with completion target by end of December 2015. 
Owned by Saudi Electricity Company ( SEC ), the Jeddah South Thermal Power Plant will have a  capacity of 2,650 MW to which Hyundai has won the bid to execute STAGE-1. The said power plant aims to keep pace with the rapidly rising demand for power in Saudi Arabia.
Like any other mega-project carried out by ETE Ready Mix in the past years, traditionally gives more emphasis on quality of its products and services. By keeping this legacy far into the horizon, entails thorough planning & innovative approach to align with the modern concrete technologies currently applied within construction industry. Thus, at any rate, it requires huge financial investment to empower its operations, by which ETE Ready Mix rightfully claims to have the full financial capacity to fully finance a project of such magnitude;  by utilizing  state-of-the –art batching plant facilities coupled with  modern transportation fleet and employing only those highly qualified & experienced management staff supported by well-trained technicians & heavy equipment drivers.
ETE Ready Mix continuously strives for excellence in customer service in order to  meet Hyundai's high demand and expectations. To further keep its reputation untarnished, like in the previous megaprojects, ETE Ready Mix ensures to implement strategic plans from day one up to the last day of operations, and seriously consider all factors potentially impacting the overall outcome of the project.
Given the solid partnership between Hyundai Heavy Industries ( HHI )   and ETE Ready Mix, the management of both have mutually agreed to exert maximum efforts and provide utmost support in order to achieve ultimate success in this truly  remarkable mega-project.

©2013 Eastern Trading & Const. Est . All rights reserved